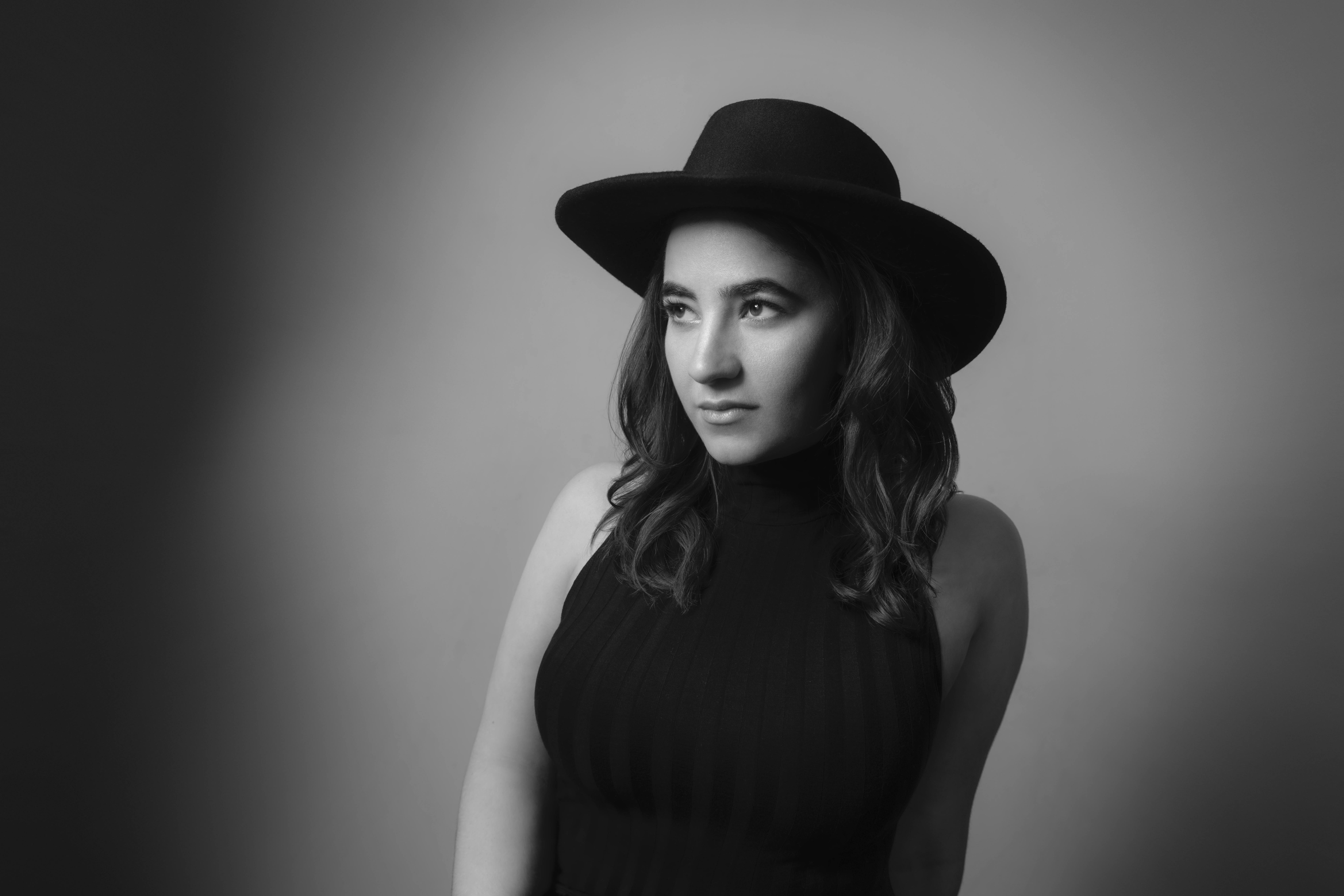 DANIELLE EVA SCHWOB
COMPOSER / PERFORMER / PRODUCER / CURATOR
Born in London to British + Kiwi and Canadian + French parents and educated in both the English and American school systems before moving to New York alone at 18, Danielle Eva Schwob is a classically trained composer whose musical background is as eclectic as her upbringing.
Part of a new generation breed of composer-performers who cross genres with impact and fluidity, and who comfortably traverse the high art and commercial worlds, the classically trained artist is as at home composing instrumental music for concert halls and film scores as she is crafting gritty art-pop recordings grounded in hooks and fronting rock bands, like the ones she grew up playing in. Across all genres, she is interested in creating immersive, otherworldly sound worlds that take quiet internal experiences and make them dramatic and overwhelming in their emotional arc – a cinematic approach to storytelling, grounded in a British by way of New York sensibility.
Her work has been as at home at highbrow venues such as Lincoln Center, the Metropolitan Museum of Art and BRIC Celebrate Brooklyn! as in clubs such as Le Poisson Rouge, Roulette and Issue Project Room, garnering honors along the way from New Music USA, The American Composers Forum, The Aaron Copland Fund for Music and more. She has also been a Sundance Institute Composers Lab Fellow, a Con Edison 'EtM' Composer-in-Residence, an ASCAP Morton Gould Young Composers Award Finalist, a two-time MAP Fund Finalist, an ACA Associate-Artist-in-Residence and a participant in BMI's Scoring for the Screen.
Versatile as a collaborator, she has worked in various musical capacities with artists including Jóhann Jóhannsson, Ben Folds, Philip Glass, The Pogues, and David Simon (creator of The Wire), as well as on projects for brands including IMAX, Hulu, CBS, Google, Mattel and RedBull.  Film / TV credits in various roles include mother!, Sir. David Attenborough's Conquest of the Skies, indie feature How to Follow Strangers starring Ilana Glazer (Broad City), Indignation, Manhattan Night starring Oscar-winner Adrien Brody, the CBS democratic debates and more. Artists from the classical world who have performed / recorded her concert works include PUBLIQuartet, pianists Vicky Chow and Orion Weiss, American Modern Ensemble, Janus Trio, harpist Bridget Kibbey.
Her artist project, DELANILA, released its debut album "Overloaded" in 2020, leading to features in the NY Times, NPR's All Songs Considered, Clash Magazine, At Large Magazine and many more. Songs from the collection charted on college and commercial radio formats, and its visuals, many directed and / or edited by Danielle, have won numerous awards on the festival circuit, most notably for special advance single It's Been A While Since I Went Outside – her self-directed "visual poem" shot on iPhone while on lockdown during the early months of the COVID-19 pandemic in Manhattan, as well as The Philosopher, co-directed with Berlin-based VFX artist Simon Villaret. Other features in various capacities have come from Vevo, Apple Music and NY1.
Her follow up album as a composer "Out of the Tunnel" is a due in August 2021, under her given name. A 12 track collection mixed by Ryan Streber and Grammy-winners Silas Brown and Marc Urselli, the album centers around a four movement string quartet of the same title, and features musicians including Grammy-nominees PUBLIQuartet and Nathalie Joachim, harpist Ashley Jackson, pianist Orion Weiss, cellist Mike Nicolas and violinist Jennifer Choi.  Its first single "Out of the Tunnel: I. Fast" was featured on Apple Music's New in Classical playlist.
One to take a pro-active and holistic view of the process of creation, Danielle is also a music entrepreneur, curating programs and producing large-scale projects that convene disparate talents – keen to create synergistic presentations whereby the visual enhances the aural. These include Infoxication, an interdisciplinary ballet created with curator Roya Sachs, choreographer Dušan Týnek and harpist Ashley Jackson supported by Spring Place and Google, and an upcoming multimedia project celebrating renowned late astrophysicist Vera Rubin in conjunction with New Music USA.  As a producer-curator, she also founded SYZYGY New Music, an award-winning music collective focused on presenting the work of emerging artists. SYZYGY has presented dozens of premieres, and been featured on TV and radio, as well as by the Tribeca Film Festival, TimeOut, The New Yorker, NY Magazine and more. She has also produced events and performances in conjunction with BMI, Lampoon Magazine and RedBull.
Other recent and upcoming undertakings include her music included in a concert of premieres fronted by avant-garde luminary John Zorn; an evening of her concert works presented by the Grammy-nominated Metropolis Ensemble; a multimedia project with composers Angélica Negrón and Alexandra du Bois and the Parhelion Trio; performances of her music presented by Chamber Music America, Bryant Park Presents, Philip Glass's MATA Festival, Grammy-nominated chamber orchestra Metropolis Ensemble and Arts Brookfield; and a film collaboration with director Francisco Oravananos (Backgammon).
Danielle studied Music Composition at New York University and Manhattan School of Music, and has been a guest lecturer at Cal Arts and the Manhattan School of Music, a guest columnist for New Music Box and a panelist for the Con Edison Composer's Residency Award.  Her music has been released by Innova Recordings as well as by her own label ZYG ZYG.
LINKS
MANAGER
BOOKING
PUBLICIST
SCORE RENTAL
LABEL + LICENSING
DIRECT